How an Expanding ENT & Allergy MSO Met and Exceeded Business Goals With Targeted Campaigns
Overview
Tailored, Scalable Campaigns Increase Patient Lead Volumes Dramatically
SENTA (Southern Ear, Nose, Throat, and Allergy) Partners is acquiring new allergy & ENT brands at a rapid pace. Given the speed and scale of this growth, SENTA was in search of a strategic partner who could adapt and scale their paid search strategy for their new brands.
Cardinal stepped in, acting as a trusted advisor to SENTA throughout their continued expansion to ensure patient volume goals were being met at each brand and location. 
Since allergy/ENT services are seasonal, we consistently update paid media campaigns to align with the changing seasons, increasing the relevance of campaigns while also capturing demand at the bottom of the funnel for those who have an acute need for services.
We also built a scalable media strategy for SENTA to support their growth goals. All in, we've been able to help SENTA increase conversion rate by 217%, decrease CPA by 63%, and increase new patient lead volume 40%.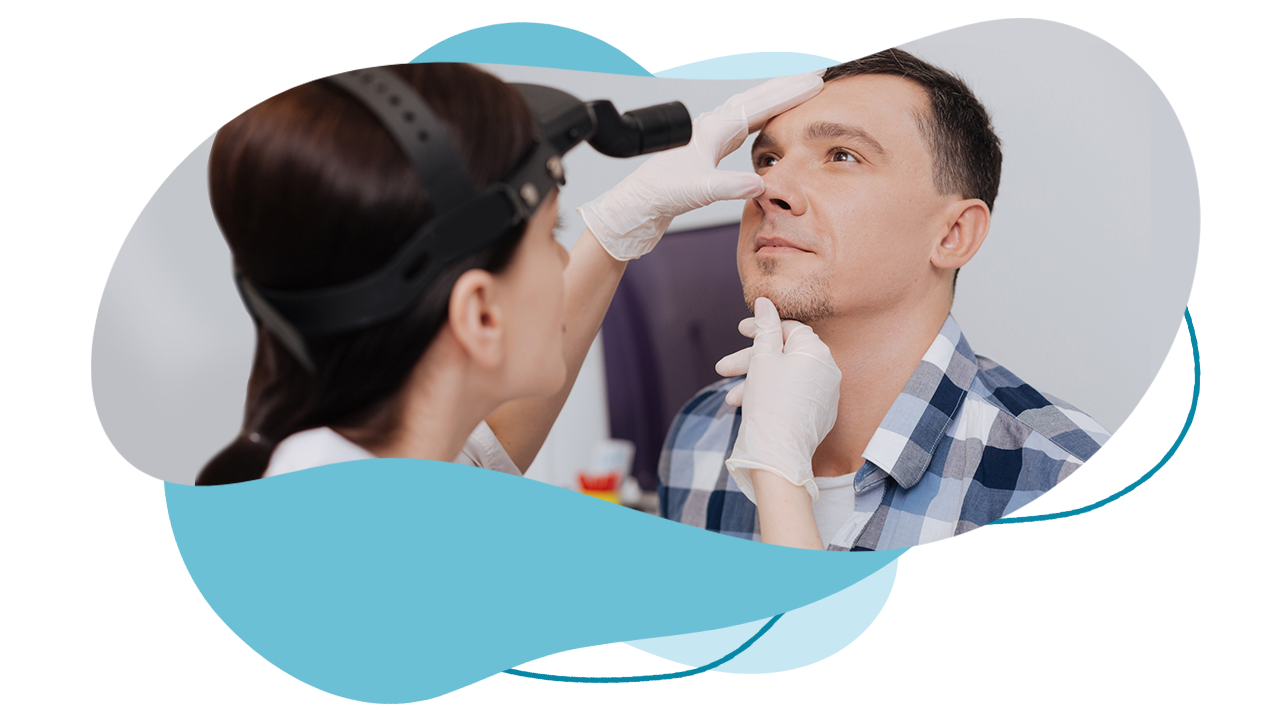 About The Company
Southern Ear, Nose, Throat, and Allergy (SENTA)
A private equity-backed leading community of the finest ENT & Allergy/Immunology specialists in the Southern region, SENTA is physician-led and patient-focused, providing the kind of high-quality allergy, asthma, immunology, and otolaryngology care that leads to better patient outcomes.
Currently, SENTA oversees 56 locations across 9 brands, with SENTA Partners serving as the main brand. Each brand under the SENTA umbrella has its own individual identity. Since partnering with us in February 2022, they have acquired 3 additional brands that we onboarded into the media strategy.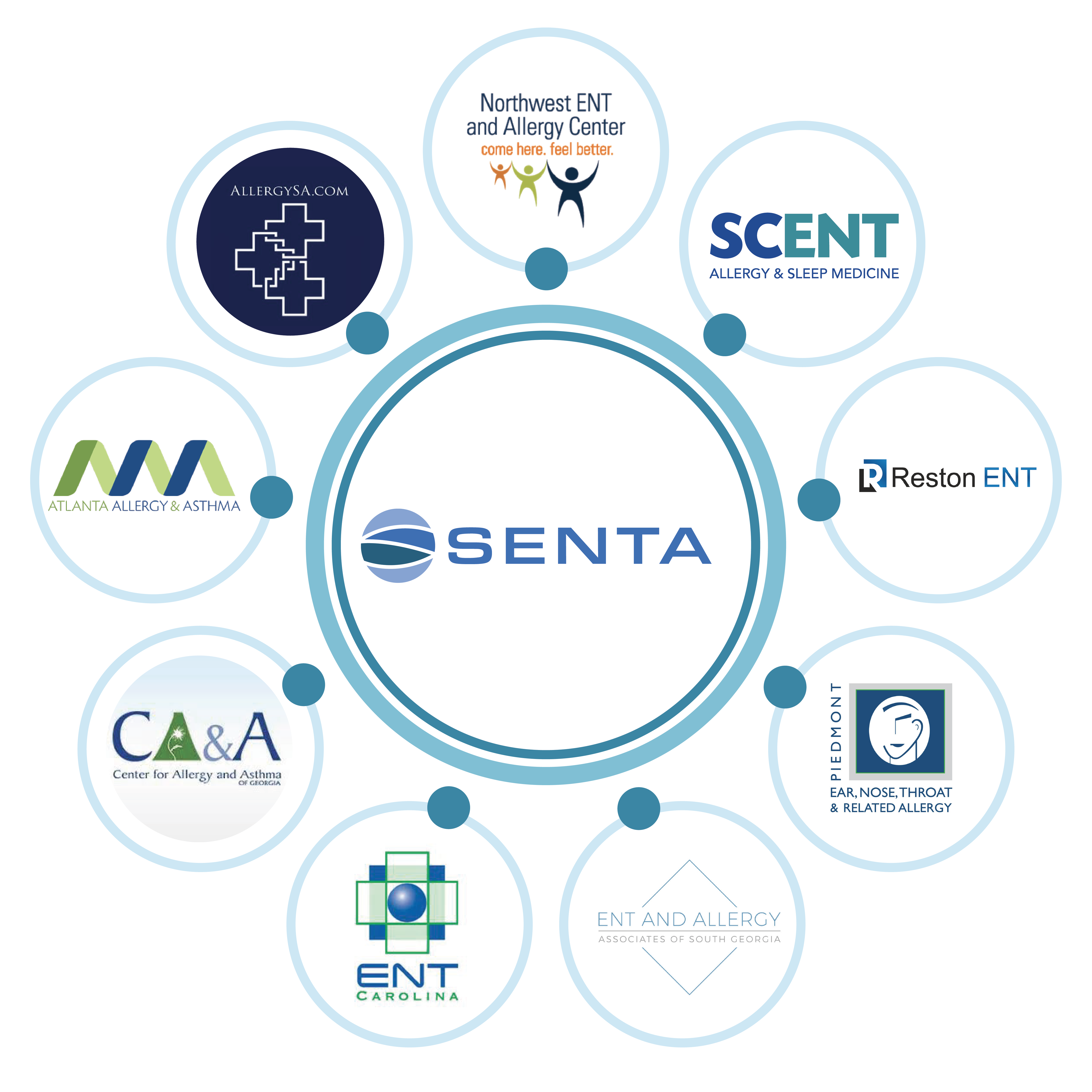 Challenges:
 Existing campaigns were not scalable and were missing opportunities to capture demand. The seasonal nature of the industry would also require regular updates to reach patients.

Competitive market with similar providers and a lack of brand recognition for some brands.
With so many allergy & asthma specialists offering the same services, SENTA needed to set itself apart while avoiding any cannibalization of brands.
Goals:
To scale and onboard new brands efficiently, adding them to the media strategy ASAP to maintain and grow patient volume.

To improve new patient lead volume across existing locations in paid search channels and scale each location for evolving service lines.
To rebuild and launch new paid search campaigns for each brand, with a long-term goal of optimizing & scaling PPC as a primary source of new patient acquisition.
Our Paid Media Strategy
Improve Lead Quality and Align Campaigns with Capacity Targets
As an MSO in which each brand retains its individual identity, SENTA had a brand architecture that introduced some complexity to the media strategy. We leveraged our deep experience in building multi-brand strategies to ensure SENTA met new patient acquisition goals for each brand, optimized their existing campaigns, and built entirely new campaigns for each new brand they acquired. To top it off, we developed a new keyword strategy and provided strategic guidance for SENTA's landing page optimizations.
Step 1
Fine Tune Campaigns to Location and Brand
As a first step, we focused on optimizing all of their pre-existing campaigns. We separated ad groups by awareness levels and funnel stages and created separate ad accounts for each individual brand.
While the high-level strategy was similar for all brands, we fined tuned and added nuances depending on location and brand to tailor the campaign structure as needed. We also consolidated location targeting into each campaign.
On an ongoing basis, we communicate with SENTA about which locations have patient volume concerns, upping spend on those campaigns and consistently making updates to adjust for seasonal demand for services.
Step 2
Revise Keywords for Streamlined Engagement
In such a competitive space, SENTA needed a more performant keyword strategy. We first organized keywords by intent to ensure the highest converting terms were fully funded and maximized spending against bottom-funnel, high-intent terms to include more transactional terms where the budget would go the furthest before funding general terms or symptom/diagnosis ones.
Next, we focused on SUPER high-intent keywords (e.g. "allergist near me") and frequently revised them to ensure everything was relevant, allowing us to address the immediate patient need in the space. We also added in a robust set of negatives and moved to phrase and exact match to ensure more control of relevant queries and more visibility on higher quality terms.
Finally, we set up messaging and UX strategies to match each funnel stage and ensure proper engagement based on users' information needs and intent.
Step 3
Optimize Ad Copy & Landing Pages for Precision
Next, we turned our attention to SENTA's ad copy, ensuring that it would target specific locations, services, and treatments and not just general allergy terms, which can lead to poor lead quality.
Our ad copy strategy centered around responsive search ads (RSA) that would alert us to the best combination of assets for a given campaign and ad group combination.
Ad campaigns were consistently updated on a seasonal basis to target season-specific keywords, e.g., fall allergies, spring allergies, etc.
We also ran Quality Score audits on SENTA's landing pages to further reduce their CPA and provided landing page content optimization suggestions so that their ad copy was relevant to those landing pages.
Finally, we provided SENTA with a range of suggestions to improve UX, including:  
adding sticky CTA buttons;

placing insurance information higher up on pages;

deprioritizing long-form copy better suited for SEO; and,

condensing information related to insurance and hours into sliders.
Our Results
Increased Lead Volumes & Decreased Costs
As a result of partnering with Cardinal, SENTA experienced a 63% decrease in cost per new patient lead and a 217.8% increase in CVR (4.10% to 13.03%) from March to October. 
The continued improvement in performance that SENTA has experienced is a direct result of two key aspects of our approach—improving the quality of traffic sent to the website by narrowing keyword build to high-intent keywords only and enabling bid optimizations and pacing adjustments to improve performance by diverting spend to best-performing campaigns and categories of services. 
As a result, they experienced a 40.3% increase in lead volume MoM for all brands, distributing leads to the locations that had the most capacity to accept new patients while reducing spend by 47%.