Discover how Smile Design Dentistry improved lead quality for 50+ locations with a restructured PPC and social media strategy.
Company Overview
A Family-Owned Practice Serving Central Florida and Tampa Bay
Smile Design Dentistry is all about a patient-focused experience. Since opening its first Dade City office in 2004, the company has honored this commitment. They've grown considerably, too. Today, Smile Design provides comprehensive dental services—from cosmetic dentistry to routine checkups—across more than fifty locations.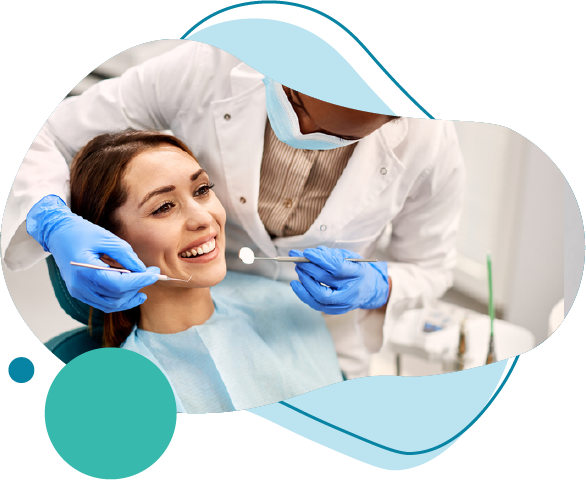 Challenges:
Inflated marketing spend with stagnant ROI
A high volume of low-quality leads
Capacity issues for new patients
Underdeveloped tracking and analytics infrastructure
Goals:
Reduce customer acquisition cost (CAC) for paid search
Increase patient volume while keeping spend stable
Improve lead gen, cost per lead, and new patient bookings across locations
The Problem
Improve leads quality and develop tracking and analytics infrastructure
Smile Design Dentistry was ready for a marketing partnership. The groundwork for improved digital marketing performance was there. The first order of business was to bring in an agency capable of focusing the marketing budget with far greater efficiency. And they needed to do it at scale, across the dental support organization's 50+ locations.
Today, the DSO benefits from a simplified, well-organized strategy for pay-per-click (PPC) and paid social media campaigns. They now have proper analytics and tracking in place, which gives them data-backed confidence in the performance of their various patient acquisition campaigns. Overall, their paid advertising programs are generating high-quality, high-intent leads with the same or—in many cases—less budget.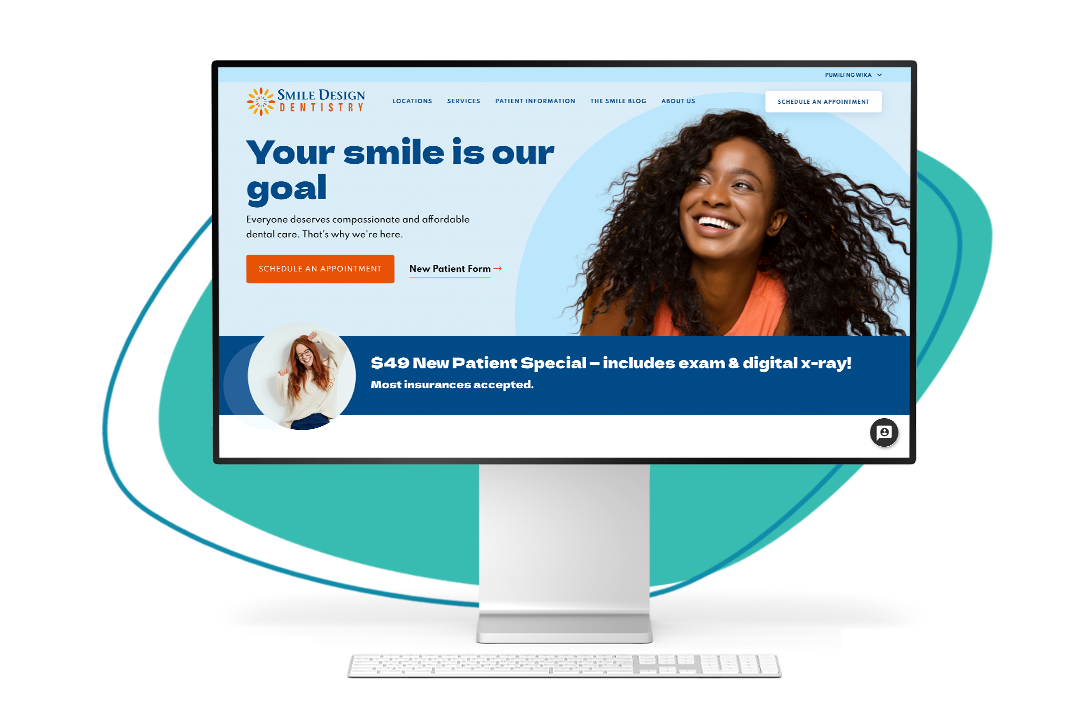 The Strategy
Part One: An Efficient Multi-Location PPC Strategy
Booking new patient opportunities was a core focus of our refreshed PPC strategy. Specifically, we focused on bottom-of-funnel (BOF) strategies to engage people in the transaction phase of the funnel. From the outset, our team allotted the majority of the PPC budget to BOF search terms, including both brand and non-brand keywords.
As part of this strategy, we launched restructured campaigns based on existing account data, as well as fresh research on the keywords with the most transactional intent. One of the primary goals here was to marry the benefits of smart bidding and hyper-relevant experiences.
To get there, our team executed on a few objectives for PPC:
Segment keywords by funnel stage/user awareness to deliver the most relevant information
Ensure consistency between pre-click and post-click experiences
Optimize for return on ad spend (ROAS) and revenue (versus CPA and conversions)
Segment match types and funnel traffic into the most relevant (and cheapest) areas
Segment Campaigns
After auditing existing PPC campaigns for Smile Design, we concluded that campaign segmentation should only be used to control budgets, or for specific business objectives (such as location-specific budgets, or the need to drive volume into a certain area).
Given that Smile Design had a location-specific budget, with the objective to drive higher leads to locations that are better equipped to handle new leads, we use the segmented model here. While this model was less efficient in terms of costs and CPA, it was ideal for the Smile Design team's specific requirements.
Under this model, each location had a dedicated campaign that had keywords/themes bucketed into ad groups to maintain the relevance of ad copy and corresponding landing pages. Here are some of the the keyword category groupings for one of Smile Design's locations:
Brand: searches for variations of the Smile Design brand name
Dentist: searches for dentist-related terms
Teeth cleaning: searches "dental teeth cleaning" and related terms
Teeth whitening: searches for "professional teeth whitening" and related terms
Emergency dentist: searches for emergency dental services nearby
We targeted and segmented PPC based on funnel stage and awareness level. A tight ad group structure allowed us to serve prospects a message relevant to their decision process. As part of this strategy, our team devised new ad copy based on the unique selling propositions of Smile Design.
Scale Up Priority Locations
Using Maximize Conversions with a tCPA bidding strategy, our teams maximized leads at—or under—the target CPL. We used geo-modified ad groups to ensure maximum visibility in specific geographic locations. In some cases, it made more sense to break out the entire geographic location and use target impression share instead.
Leverage Call Analytics
Together, our teams implemented CallRail, which has helped us hone in on high-quality leads that are more likely to convert. Call analytics helped us refine our audience choices. We've determined that call conversions are more valuable than form fills, and have optimized campaigns to encourage similar conversions.
Create New Landing Pages
Given the shift in focus toward engaging high-intent, BOF leads, our teams built and published new landing pages for each campaign. Here are a few examples.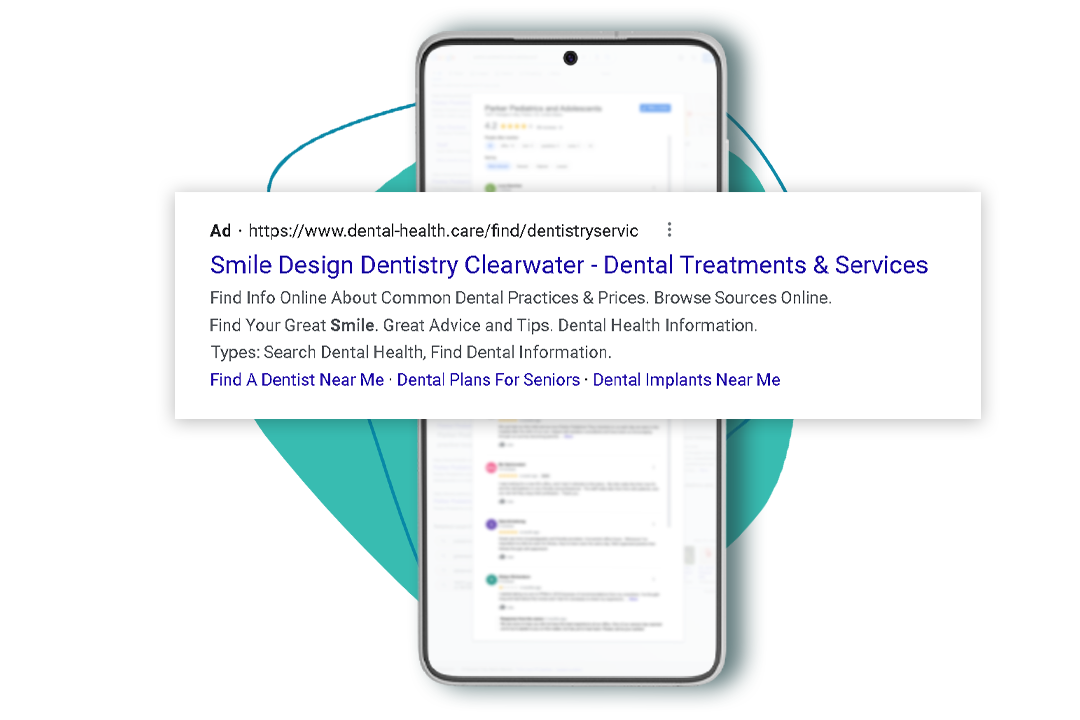 Part Two: A Full-Funnel Approach to Social Media
Paid social was a new avenue for Smile Design, one that proved fruitful. Cardinal helped their team build a paid social strategy and campaigns from the ground up. Our objectives were as follows:
Build a structure that doesn't constrain the algorithm
Utilize a full-funnel approach to nurture people and build quality first-party audiences
Utilize video to tell in-depth stories
Build a multi-touch attribution model to understand where Facebook plays best in the funnel
Use value-based conversion actions to aid the algorithm in finding better prospects
In support of these objectives, we published new ad creative positioning the brand while delivering pertinent information to the end user. Since the beginning of the engagement, we've constantly seen performance improvement with creative and audience testing. The key was to find the right balance of investment across the funnel to nurture high-value prospects and drive more conversions.
Social Ads Tailored to Stages of the Funnel
Here, our teams tailored our offerings to each location at each funnel stage. For example, our Q1 creative plan revolved around model demographic and asset-type testing. With that in mind, we planned a four-week rotation of images where the lowest-performing ads would be replaced with new versions of top-performers.
Our goal was to A/B test a series of assets to achieve the lowest possible CPL. As we iterated on successful ads, we saw a smaller CPL variance across the whole account, but a clear winner was present within locations and campaign types. This allowed us to tailor our ad offering to each location. Locations have a wide range of age demographics and benefited from our customized ad offering.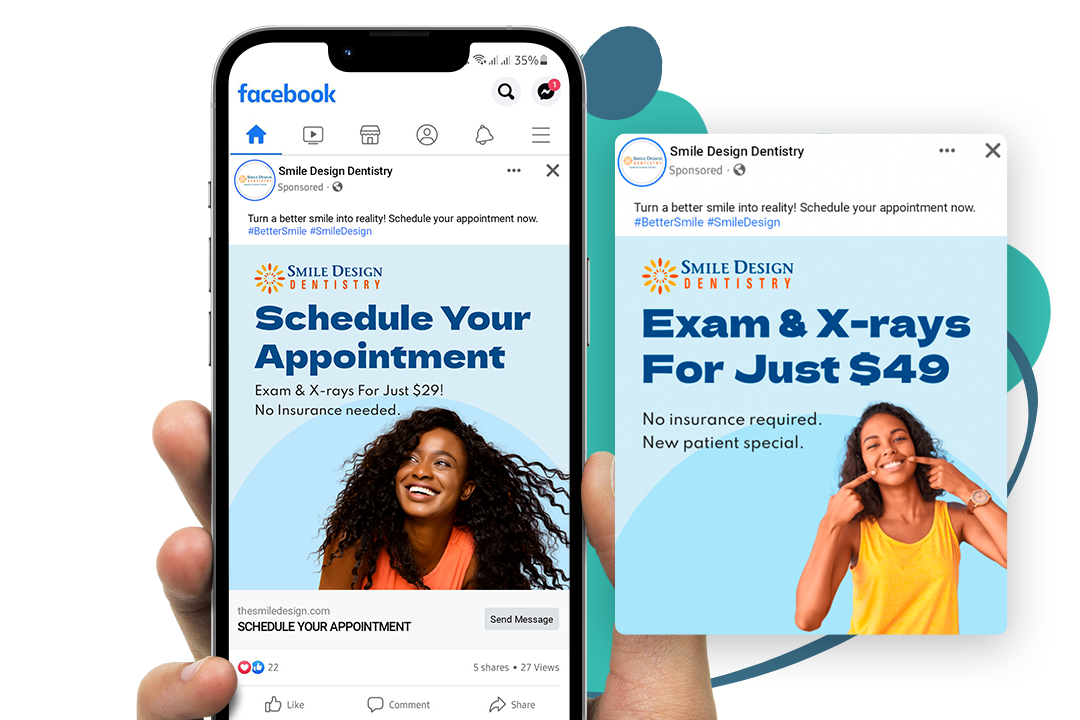 The Results
Significant Improvements in Call Duration, CVR, CPC, and CPA
On the PPC side of things, the Smile Design team saw a substantial improvement in CVR for almost all of its locations.
On the paid social side, we saw an increase in brand search volume for locations with social campaigns, which indicates social's positive impact on brand awareness and demand. Call duration for leads from paid social is now more than two minutes, a strong indicator of improved lead quality.
Overall, our team made a very quick pivot from efficient conversions to quality conversions. In our experience, quality conversions will appear less efficient on the front end (you'll pay higher CPAs) but connect to actual results (in this case, new patients). The prudence of this shift was underscored by the changes in cost per lead (CPL), which trended down every month since launching in November.